The love relationship between Lady Gaga and Christian Carino seems to be going seriously. Evidently, recently Gaga announced her engagement through a speech at Elle Women at a Hollywood event held in Beverly Hills last October.
Even more surprising, Lady Gaga admitted that if they were engaged since a year ago. Of course this is good news that has been long awaited by fans.
Shortly after this shocking confession, Gaga and her fiance returned to the topic. Not without reason, it's all because of the emergence of rumors that reveal their wedding plans. Are you curious?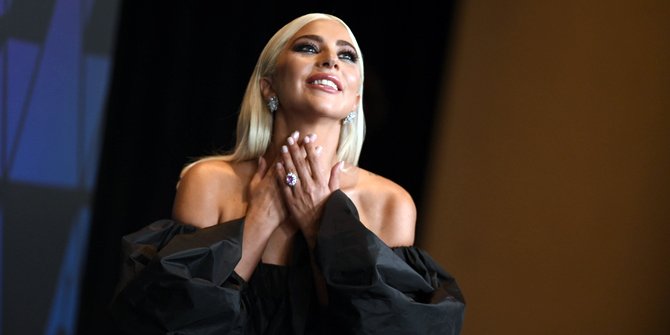 Gaga's Wedding Plan
Lady Gaga wants a big wedding. That was all because his love for Christian Carino was equally great. But unfortunately, now Gaga is still busy with her work.
"Gaga is really happy now. She often tells the people closest to her if she is very grateful for her life and work now, especially she is also accompanied by a man who is very loved," he said
Do not stop there, the source also added, "Gaga was very happy with her engagement, but because she was really busy with her project (A STAR IS BORN film), she did not think about the details of marriage."
Success of A STAR IS BORN
Lady Gaga had no idea if A STAR IS BORN would be a big success. He did not expect that his chemistry with Bradley Cooper in the film succeeded in making the audience baper to continue discussing it on social media.
"Gaga's first love and the most important thing in her life were the fans. She didn't want to make them disappointed just because she didn't want to give a 100% effort now," concluded the source.